American Hospital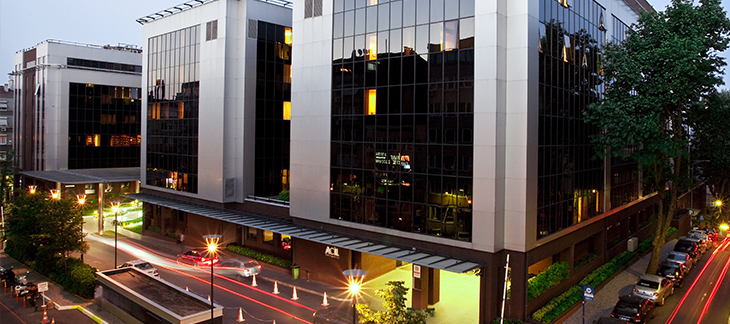 HISTORY
American Hospital was founded in 1920 by US Navy Admiral L. Bristol as the first non-profit private hospital in Turkey and had a long-standing and reputable history ever since. A nursing school, another first for Turkey, was also established at the same time and has become inseparable from the hospital. After being supported and run by American Hospital of Istanbul Inc. based in New York, in 1995 the ownership of American Hospital was transferred to the Vehbi Koç Foundation (VKV) which had been supporting the hospital since the foundation's establishment. VKV has invested more than $300 million for the development and renovation of the hospital; contributing to the process of the hospital becoming the leader in the healthcare sector of Turkey.
TODAY
American Hospital is a general acute care hospital with 278 beds and 36 intensive care beds. We provide healthcare services in all medical and surgical disciplines with the exception of inpatient psychiatry and transplantation which will be provided in the Koç University Hospital.
In addition to 20,000 inpatients each year, we treat more than 120,000 patients yearly in the outpatient setting. More than 10,000 operations are performed each year covering the whole surgical spectrum.
232 Patient Rooms

36 Intensive Care Unit Beds

12 Operating Rooms

160 Examination Rooms

19

Chemotherapy units