Koç University Hospital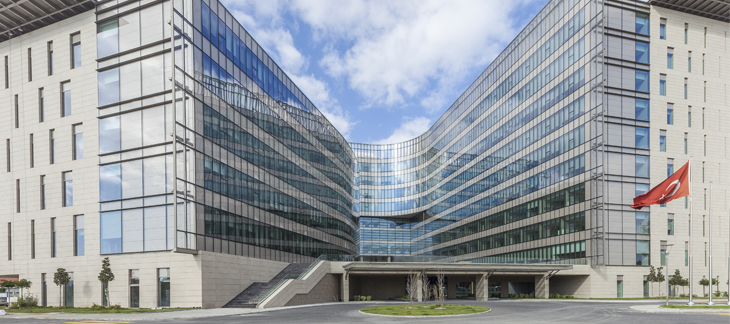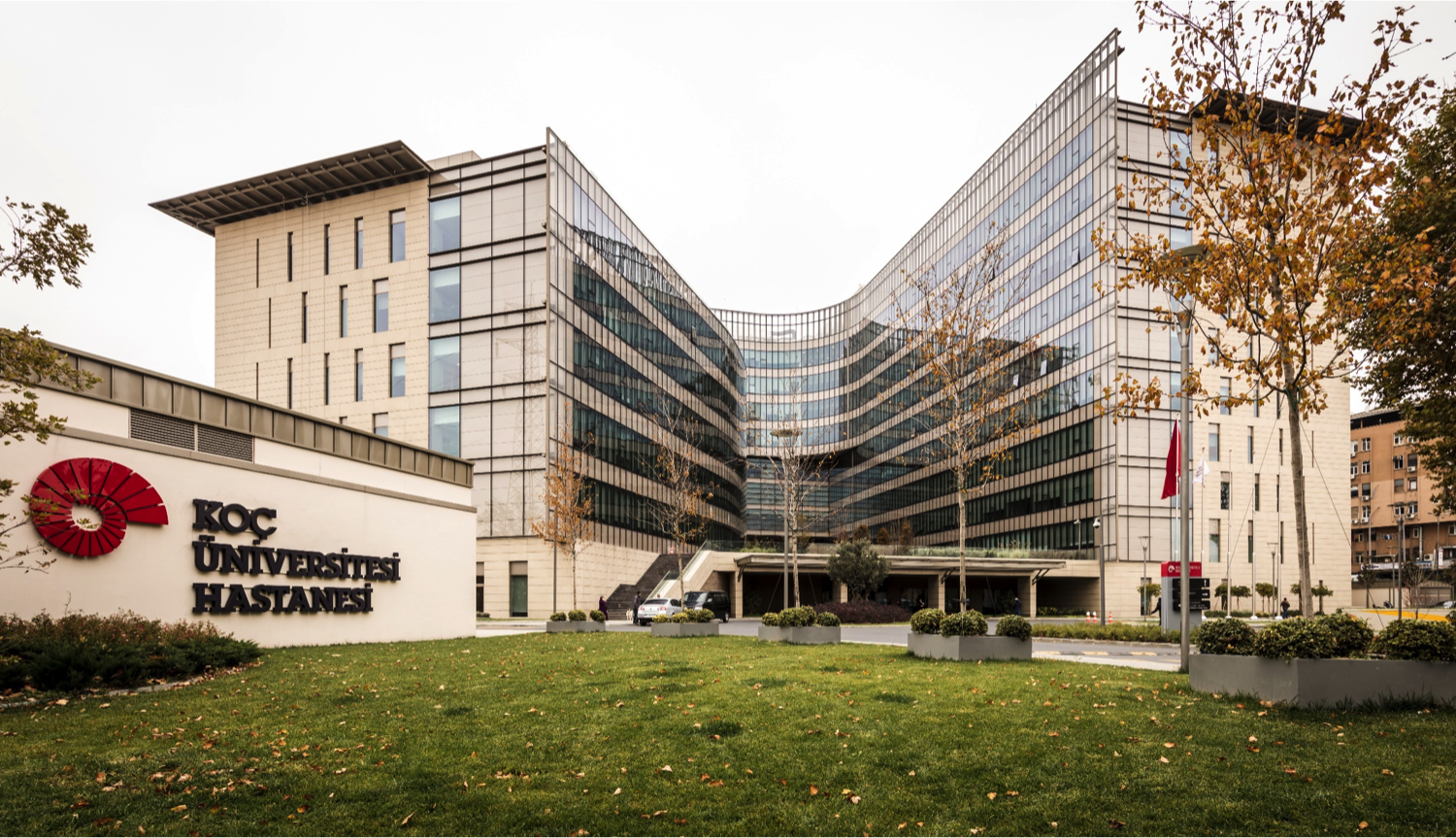 University Hospital became operational in September 2014 as a research and training hospital. As of 2019, the hospital has increased its capacity to 390 single inpatient rooms and 55 intensive care units. With 14 Operating Rooms, and 14 Intervention Rooms, more than 4,000 operations have been performed. Throughout 2018, Koç University Hospital has delivered care to approximately 12,500 inpatients and 168,000 outpatients, more than 47,000 being international patients.
The Health Sciences Campus that spans over an area of 214,000 m2 includes the School of Medicine, the School of Nursing, research laboratories and the Advanced Learning Center. The Health Sciences Campus aims to contribute to the creation of qualified human capital in the healthcare sector with its innovative approach and dynamic team at North American standards.
390 Patient rooms
55 Intensive Care Unit Beds
95 Observation beds
44 Chemotherapy units
169 Examination rooms
14 Operating rooms
4 Delivery rooms
16 Bone marrow unit