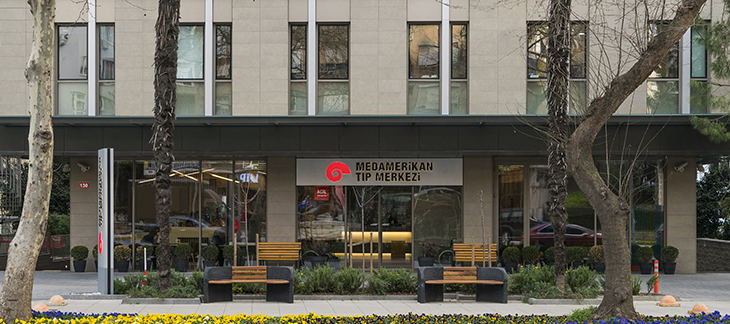 MedAmerican Ambulatory Care Center was established in 1997 as part of Koç Healthcare Institutions.
MedAmerican Ambulatory Care Center mainly focusing on outpatient treatments in it's 9000 m2 world class facilities and provides services in all medical disciplines at international quality standards through its leading doctors and experienced health care personnel.
Today, the center has 22 consultation rooms, a clinical laboratory, 2 operating rooms, 8 observation beds and radiology clinic with computed tomography (CT), magnetic resonance imaging (MRI), color doppler ultrasonography, mammography, bone densitometry and X-ray facilities.