Message From the CEO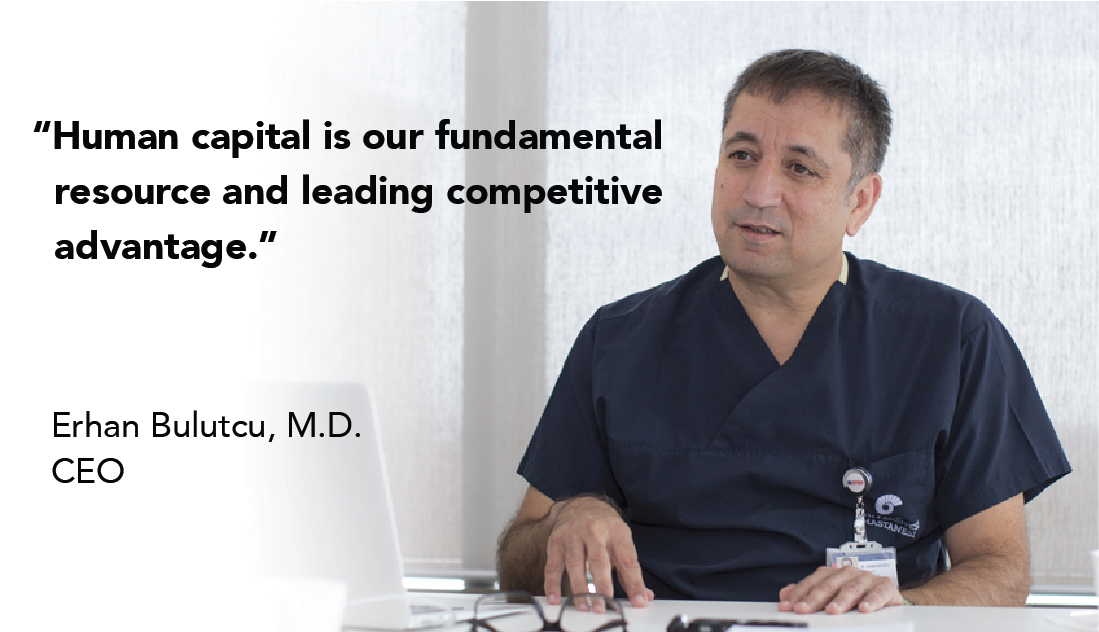 In our hospitals we implement innovative approaches with most up-to-date technologies to clinical flows. However, we recognize that technology solely has no value unless there are people to operate it. Thus, "human capital" is our fundamental resource and leading competitive advantage.
We aim to continuously develop our competent human capital by inspiring and investing in our people.
We aim to maintain our reputable position in healthcare sector by ensuring reliable patient care, mutual and transparent communication, self-assessment and continuous development.
Instead of a volume oriented and departmental system, we offer our services as programs and service lines. Removing all territorial barriers between departments allows us to serve our patients in a more comprehensive and value-based manner. As we are approaching year 2020, 100th anniversary of American Hospital Istanbul, we focus our efforts to maintain our reputable position and consistently improve our internationally acclaimed brands.
Erhan Bulutcu, MD
CEO