My Friend Diabetes İznik Camp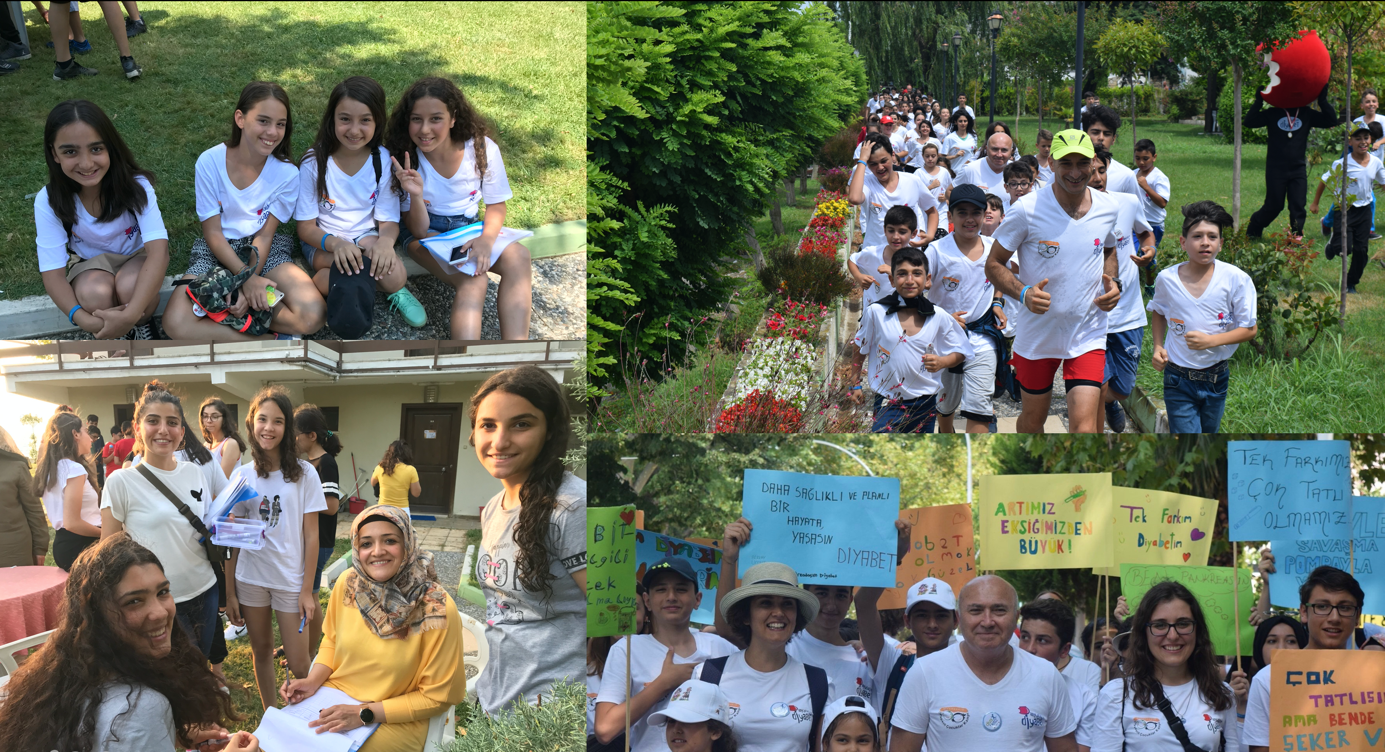 "My Friend Diabetes" camps have been set up in İznik since 1997 and Diyarbakır since 2011 (and commonly in İznik since 2016) in order to provide a setting that can help improve training and restore health among diabetic children. While basic topics are covered in the form of class lessons, groupwork and experience sharing activities are held at the camp. Children are grouped in accordance with age groups, where they are trained and share their experiences in topics like "general approach to diabetes treatment", "being at peace and coping with diabetes", "type 1 diabetes and exercise", "insulin pump therapy and new technologies", "carbohydrate, protein and fat counting", "adjusting insulin dosage" and "hyperglycemia and ketonemia management at home". Various sports -primarily swimming-, entertainment and art activities are also made available outside the training hours. A team of pediatric endocrinologists, pediatric health and mental health specialists, dietitians, diabetes nurses, psychologists, activity leaders and students from departments of medicine, dietetics and nursing works on the camp grounds 24 hours a day under leadership of at least 2 faculty members. Experienced older brothers and sisters also share every moment of the day with children as "role models".
You can find out more on the My Friend Diabetes İznik Camp page.