Advanced Interventional and Surgical Training Center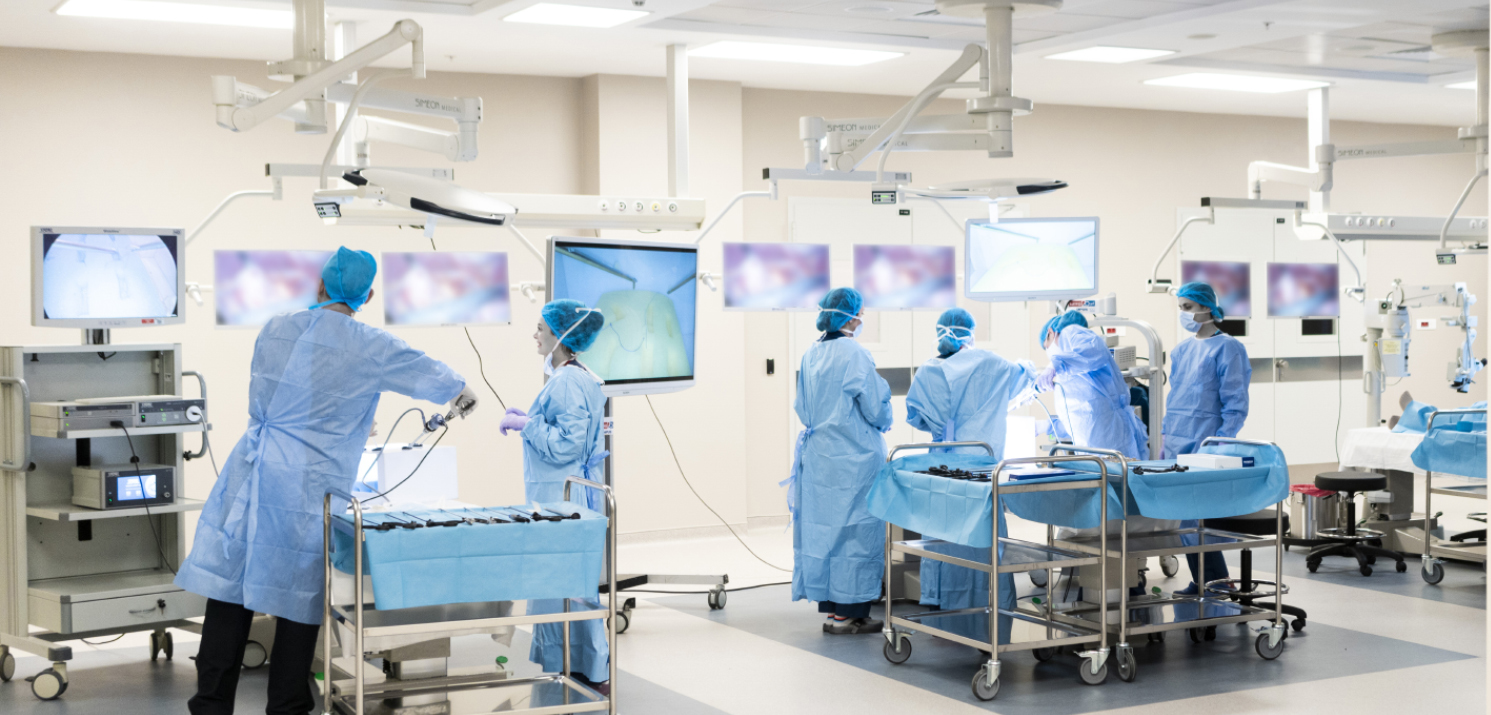 Advanced Interventional and Surgical Training Center is a world class, one-of-a-kind facility. It contains 8 plus one master, totally nine stations and can be customized to meet clients' needs. Each station is fully boomed with complete clinical grade anesthetic, operating and instrumentation capability for multiple specialties with its own independent video and audio system connection as well as simultaneous translation capability from/to any desired language.
The operation area allows the participants to enjoy a unique course with its ability to follow the master station from each station and also from the auditorium at the same floor.
With many possibilities, we offer you to benefit different areas: a specimen storage, a big cold room, an equipment storage, one specimen preparation room and sterilization room for cleaning the equipments after the events.